# 2
We also post inspirational Bible verses daily in guild chat.
Here are some examples: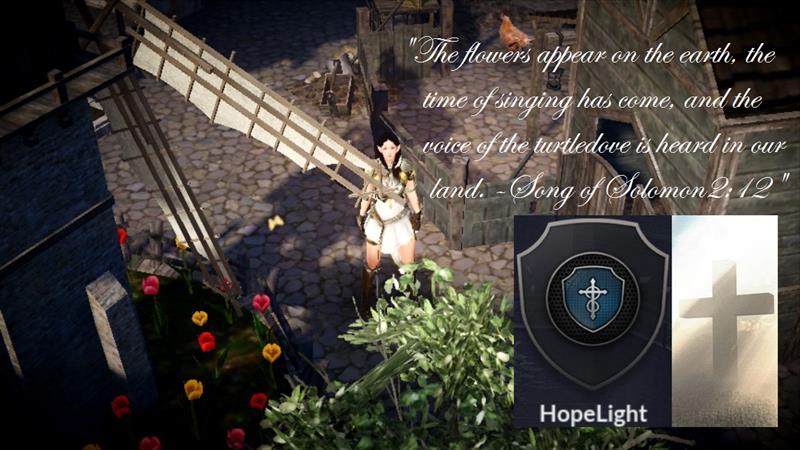 ⛪️ Our favourite Bible verse is "Whoever does not Love does not know God because God is Love" ~1John4:8 💒
We have members from all over the world, including atheists and other cultures too!
Join us! Search "HopeLight" in the guild search.
✨😇✨
🌟Here is our guild's Youtube video🌟:
https://www.youtube.com/watch?v=1oHWWpWbWFg
😋😁 Interesting fun stuff 😁😋:
The Velia Beach at Balenos is so relaxing and soothing to fish in! LoL 🐠 🐟 🐬
Here is a Black Desert Mobile "💫 ⭐️ A Starry Night in Velia🌟 ✨" Love Story I made:
🏖 The Velia Beach Love Story 🏝 video:
https://www.youtube.com/watch?v=iMobGh96FLM
🌤Velia Beach Heaven☀️:
https://www.youtube.com/watch?v=m93z5YlfDGw
The adorable Pet Beagle🐶 (both in the same colours and same cute smelling pose position) LoL 😂 🤣
Video I made (Why I love💕 the Beagle🐶 in Black Desert Mobile?):
https://www.youtube.com/watch?v=U7wqzkWJspk
2020-02-22 01:42